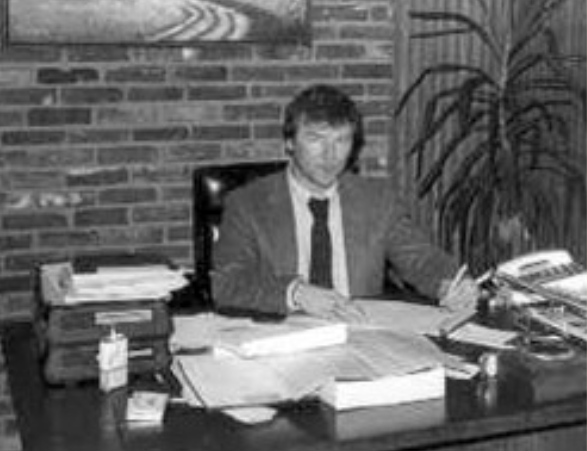 Mike Haywood, 1978
51 Years of Service
Fifty-one years ago in a small town in Western Maryland, Mike and Herman Haywood, owners of The Haywood Agency, discovered that there was a vast amount of people living in and around the metropolitan areas that wanted to buy country property in West Virginia and in Western Maryland. And, as luck would have it, there were equally as many people living in West Virginia that wanted to sell. So, in 1980 the Mike Haywood Group was formed with an intense effort to bring these two markets together by placing a special emphasis on marketing and selling Farms, Land, Country Estates, Recreation and Mountaintop Resort properties. The Mike Haywood Group continued to grow and by 1993, earned the unique distinction of selling more Farms, Land, and Country Property than all the other real estate companies combined. The Mike Haywood Group continues to be the leading Real Estate Firm in the eastern gateway to West Virginia by practicing the highest standards of excellence and by being totally committed to client/customer satisfaction.
Statement of Company Policy
Today with many Real Estate Firms competing for the Buyers and Sellers Business, it's hard to find dependable advice and service. However, unlike the newcomers and novices, The Mike Haywood Group has been actively engaged in building the Real Estate Profession for over 51 years by:
Providing the Finest Real Estate Services and the best Sales Results Available.
Counseling Buyers and Sellers according to their Real Estate Desire and Economic Needs.
Staffing with Full-Time, Qualified and Aggressive Sales People.
Employing broader and more Expensive Marketing and Advertising Techniques to maximize exposure and increase profit potential.
Our Policy is one of Service backed by Experience, Knowledge, Skill and Hard Work and to achieve this we will dedicate ourselves to provide you with the finest Services available.
Therefore, If you want "Effective Results", call The Mike Haywood Group, then sit back and enjoy the Peace of Mind and Confidence that comes from working with an Experienced, Professional Real Estate Firm.